Rural Affinity's products are 100% underwritten at Lloyd's.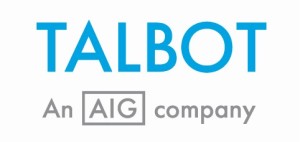 This insurance is underwritten by Talbot Underwriting Australia (a trading name of Talbot Risk Services Pte Ltd) ABN 78 603 176 389 AFSL 472967), on behalf Talbot Syndicate 1183 at Lloyd's, managed by Talbot Underwriting Ltd.
Talbot Underwriting Australia was established in 2015 to develop tailored insurance solutions that address Talbot's clients' evolving and unique needs. For more information about Talbot, click here .
For Talbot Underwriting Australia's contact details please click here

Lloyd's is the world's specialist insurance and reinsurance market.
With expertise earned over centuries, Lloyd's is the foundation of the insurance industry and the future of it. Led by expert underwriters and brokers who cover more than 200 territories, the Lloyd's market develops the essential, complex and critical insurance needed to underwrite human progress.
Backed by diverse global capital and excellent financial ratings, Lloyd's works with a global network to grow the insured world – building resilience for businesses and local communities and strengthening economic growth around the world.
Visit www.lloyds.com for more information.