Did you know?
Farm Pack Insurance – July 2019
We've changed the way we approach Farm Pack insurance:
Cover for Impact to insured property caused by Vehicles has been extended – the limitation providing cover only where impact by a vehicle occurs at the Situation has been removed. Look out for this endorsement under the Special Conditions section of our Policy and Quotation Schedules;
Comprehensive, unspecified Farm Vehicles cover is now available up to a limit of $10,000 per occurrence (with no per item or market value limitation);
Motor only policies are available, provided the Vehicles are predominantly Farm Motor.
For further information or to obtain a quotation, please contact us on 02 9496 9300 or by email farm@ruralaffinity.com.au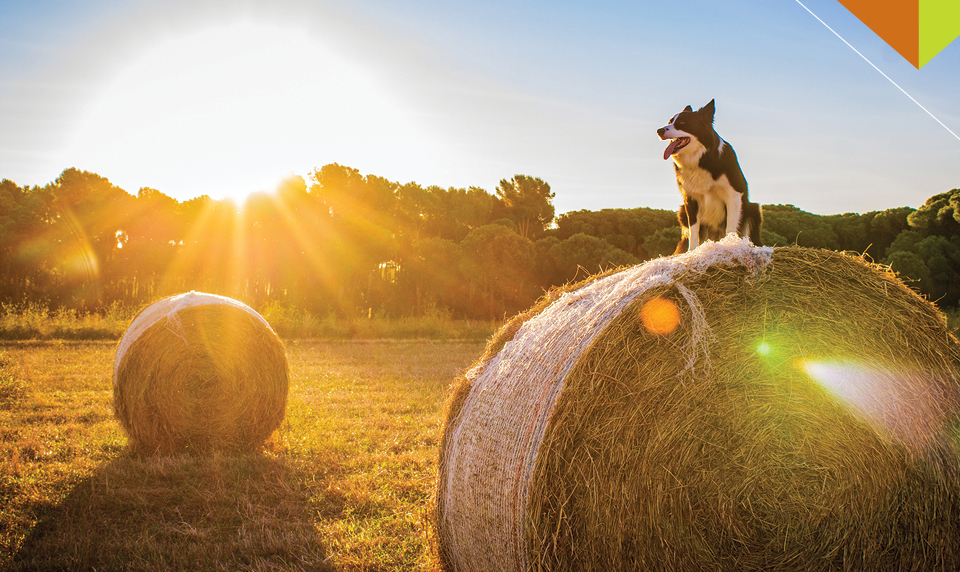 ---
Rural Affinity's Professional Development Day
May 2019 – Dunkeld, VIC
On Monday, 13th May, Rural Affinity hosted a Professional Development Day in Dunkeld, Victoria. It was great to have 84 delegates attend the event. Presentations were well received and attendees were treated to Warren Davies, "The Unbreakable Farmer" sharing his inspiring story. The day was capped off with an evening of good food, good wine and great company, hosted by Rural Affinity at Parker Street Project, The Royal Mail Hotel and Gen Re generously hosting after dinner drinks.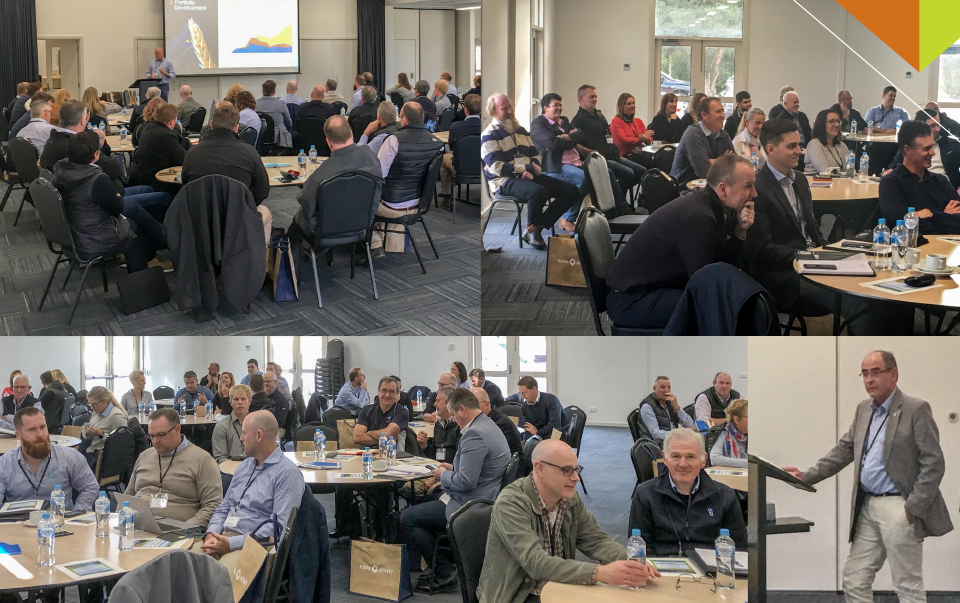 ---
Insurance Business Awards 2019
May 2019, NSW
On Friday, 3rd May, members of the Rural Affinity team gathered at The Star Sydney to attend the 2019 Insurance Business Awards. Whilst we didn't win any awards, we were extremely proud of our team receiving nominations in the categories of 'Underwriting Agency Claims Team of the Year', 'Underwriting Agencies Council Underwriting Agency BDM of the Year (Jess Corfield and Nikki Dunnet) and 'Young Gun of the Year – Independent 20+ Staff' (Sarah Hando).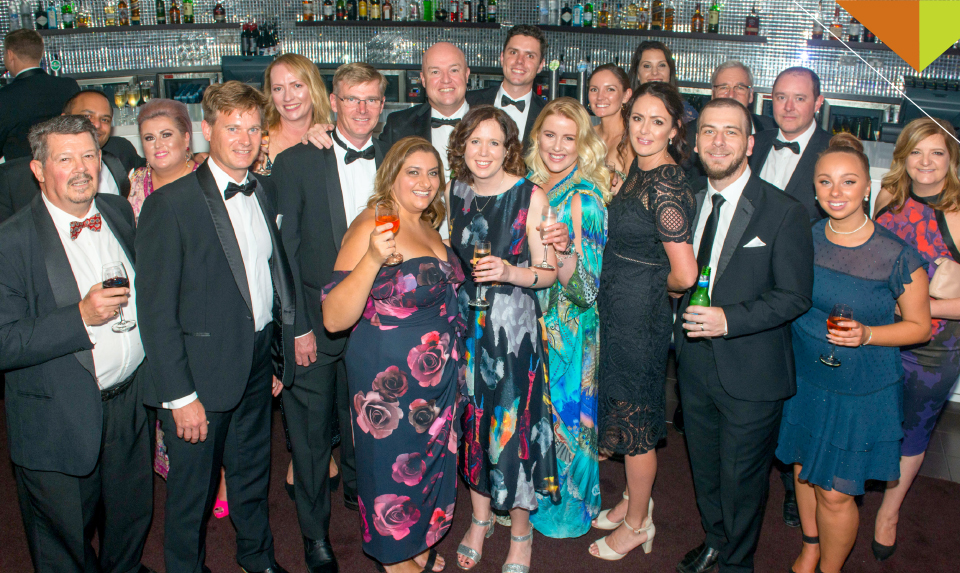 ---
Riverina Cotton Growers
Cotton forms a major part of Rural Affinity's business and to make sure we stay up-to-date we need to get our boots dusty from time to time. Below is a photo of James during a farm visit to one of our cotton growing clients in the Riverina where Rural Affinity has developed a strong following.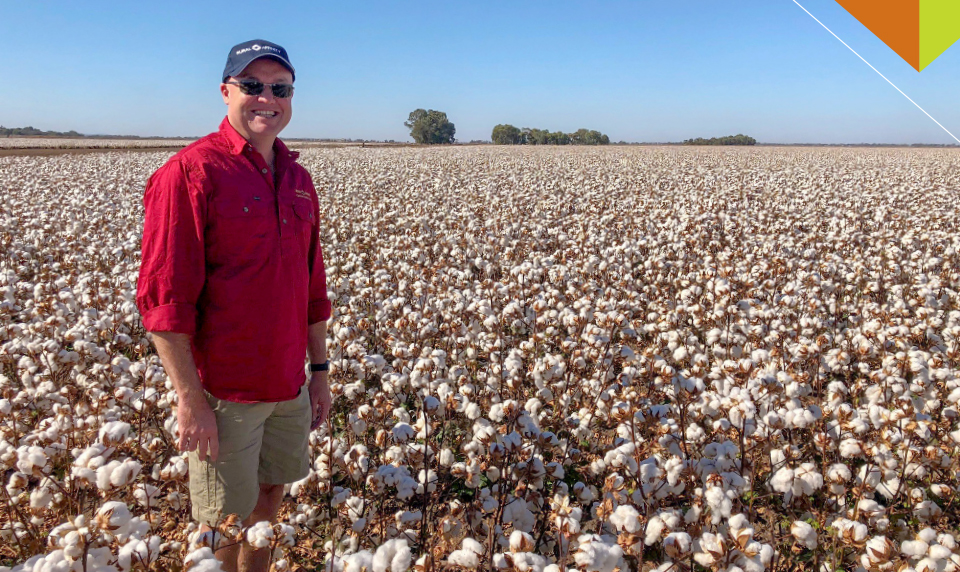 ---
UAC Conference
8 March 2019 – Darling Harbour, NSW
In early March, Nikki Dunnet and Bree Norris attended the UAC Conference in Darling Harbour. Nikki and Bree welcomed the opportunity to met the many visitors at the conference and extend their thanks to all who caught up with them at the RA Stand.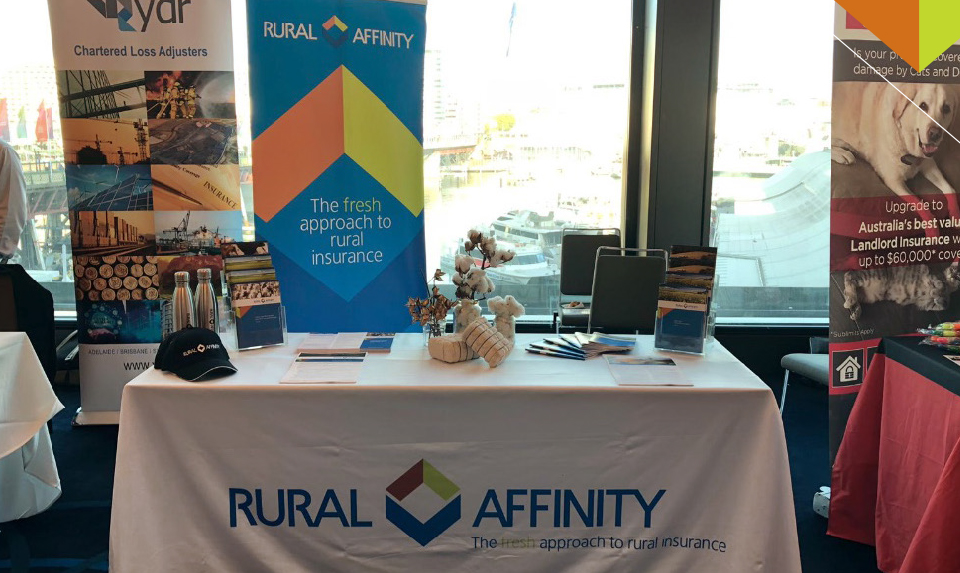 ---
Cootamundra, NSW
February 2019
Earlier this year, Jess Corfield and Nikki Dunnet visited the regional area of Cootamundra, in the South West slopes region of New South Wales. The trip was part of our commitment of connecting with our brokers in the region. It also gave us the chance to witness first hand the damage cause by the flash storms in the area, plus visit a few of the local "friends".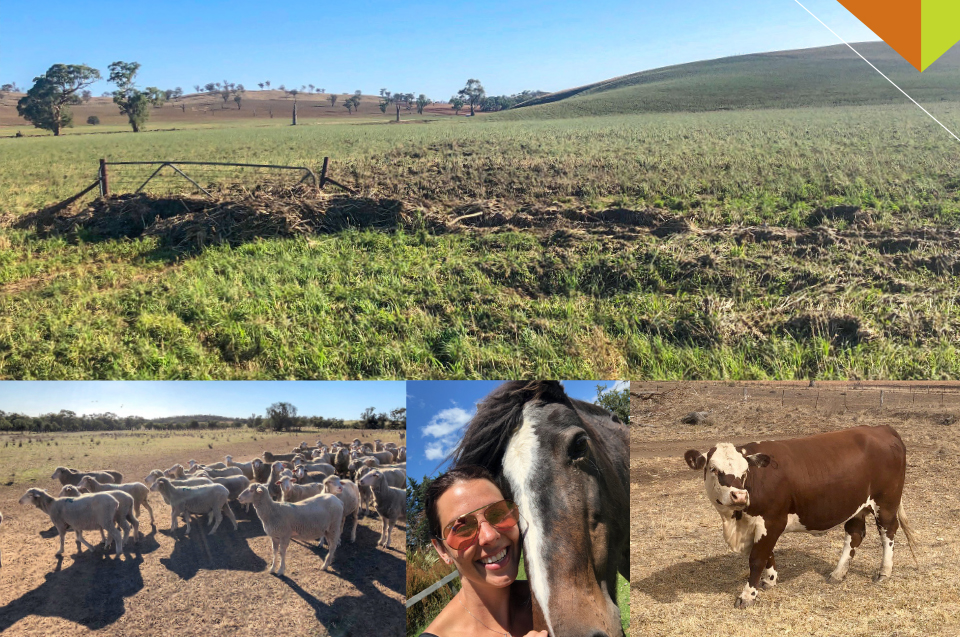 ---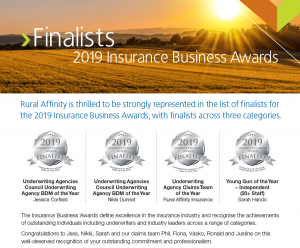 ---
UAC Expo, Perth
November 2018 – South West WA
James Hooper and Bree Norris recently toured the regional areas of south west WA including Albany, Katanning, Wagin (the Big Ram) and Narrogin. The trip culminated in their attendance on the the RA stand during the UAC (Underwriting Agencies Council) Expo in Perth. James and Bree loved seeing everyone and thanks to all those who caught up with them at the Expo.

---
Sarah Hando – Insurance Business Australia Young Gun 2018
Rural Affinity Undewriting Manager
Sarah Hando was named as one of Insurance Business Australia's 2018 Young Guns. As Underwriting Manager, Sarah has been a key driver of our underwriting strategy and has played a major role in delivering strong results through the soft market cycle. Managing a team of seven underwriters, she has shown a great ability to bring her team together as a cohesive, efficient unit.

Sarah is integral to the company's relationship management program, and is actively involved in road trips and direct management of key brokers. She has a specific interest in the integration of technology, such as satellite imagery and precision agriculture, into our insurance solutions with a view to creating broader and better products for all stakeholders.

She is currently involved in the development of a multi-peril crop insurance product that leverages the power of these tools.

Congratulations Sarah on this honourable accolade.
---
Rural Affinity's Professional Development Day
July 2018 – Griffith NSW
On 17th July, 2018 Rural Affinity hosted a Professional Development Day for over 70 industry contacts in Griffith. Attendees were treated to a mix of presentations on the insurance and agriculture industries as well as insightful presentations on approaches to mental health in regional areas and the work being done by FRRR to support grass roots regional projects. A great day of learning and networking was capped off with a fabulous dinner at Zecca.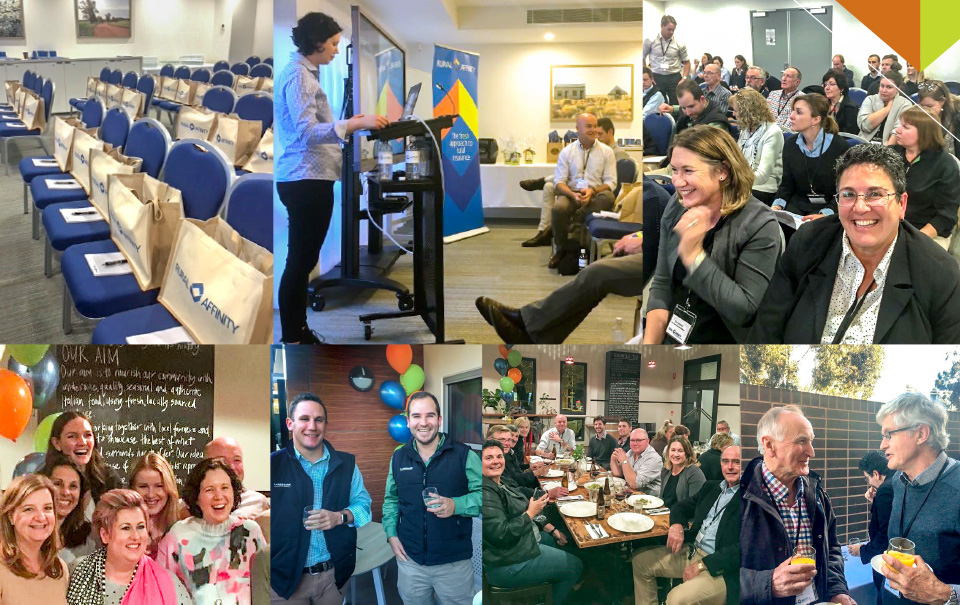 ---
Internal Professional Development Day
May 2018 – Riverina NSW
In May, 2018 the entire RA team headed to the Riverina region of NSW for our internal Professional Development Day. We were very fortunate to stay at Corynnia Station in Carrathool, a 17,000 acre working property one hour west of Griffith. Time was spent gaining insights from guest speakers, experiencing farm life and visiting different properties. We visited a cotton farm, a cotton gin and a citrus packing house. Everyone benefited from the hands on learning and much fun was had.